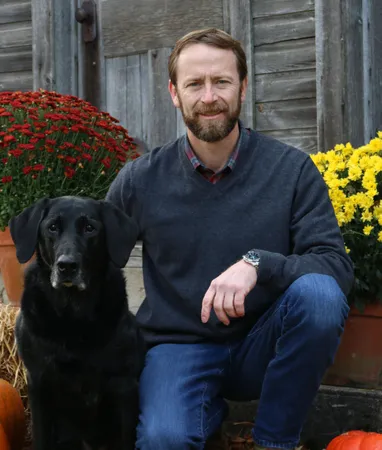 Chris Gensler DVM
University of Illinois 2003

Being a native of Illinois, I grew up near Peoria on a small beef farm where my love of animals was ignited. Early on I knew I wanted to be a veterinarian as I always enjoyed working with animals. Whether I was helping my Dad with the cattle or "doctoring" the old barn cat, that is what I liked to do. I was fortunate to have a great veterinary clinic near my home town. Dr. Jim Withers and Dr. Dick Calhoun, were wonderful mentors giving me a job, and a lot of great experience at their clinic through my high school and college years. With my family's support and my mentors guidance, I graduated from the University of Illinois in 2003 with my Doctorate of Veterinary Medicine.
In 2005, I moved to Lake Mills with my wife, also a veterinarian. Initially, I practiced as a mixed animal veterinarian, enjoying both the challenge and variety it allowed. As my interests developed I found I was drawn more to working with companion animals and loved the medical and surgical challenges that I was presented with. Considering my love of companion animals and my commitment to excellence, I decided to focus only on companion animal medicine. After practicing locally for several years, I decided to establish the Tyranena Veterinary Clinic in 2011.
I am excited to be raising my young family and building a practice in such a wonderful community. I look forward to seeing you soon.
---
Megan Borgstrom DVM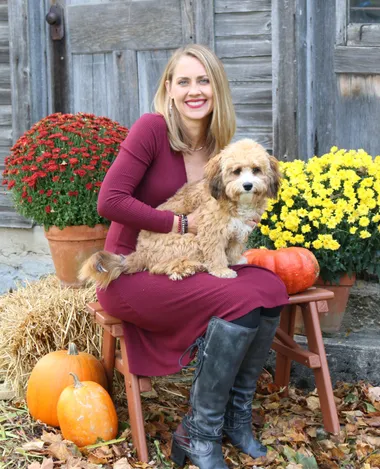 University of Illinois 2003

At a very young age when I would play "vet" with all my stuffed animals, I knew veterinary medicine was the path for me. I always wanted to have horses, cows, and pigs as pets but growing up in Libertyville, IL (a suburb of Chicago) made that difficult. Thankfully, I had parents that allowed me to make up for that by having a small zoo in my home including cats, dogs, hamsters, guinea pigs, frogs, lizards, snakes, and fish.
My love for animals and science never ceased, and after high school I acquired my undergraduate degree from the University of Illinois and went on to earn my Doctorate of Veterinary Medicine degree from there as well, graduating in May 2003.
My husband and I moved to Lake Mills in 2005, and I practiced locally until 2008. From 2008-2017 I have been practicing in Oconomowoc, Wisconsin while raising our three young children. We also have the best dog in the world, Olive, and quite possibly the worlds oldest cat, Squirrel (he's at least 20 years old). When I'm not chasing after the kids or working I enjoy reading, walking, and biking on the beautiful trails in our area.
I am very excited to be working locally again and look forward to catching up with previous clients and patients, as well as getting to know many new "furry" family members.
---
Dr. Katrina Geitner DVM

Iowa State University
I graduated from Iowa State University's School of Veterinary Medicine. I have been practicing small animal medicine for over 20 years in Southeastern Wisconsin. I have a special interest in Internal Medicine, and I enjoy building working relationships with our clients and their pets. When I am not practicing, I enjoy hiking, gardening, and travel. I currently live in Mukwonago with my husband, Mike, and our 2 senior cats, Madeleine and Matilda.